Deciding to proceed with a house extension is very exciting as you will be able to slowly see your dream home turn into reality. However, it's also a very challenging and meticulous project.
An important decision you will have to make for your home extension is choosing the right builder. An experienced, skillful, and reliable builder will ensure a good result. Unfortunately, the opposite is also true. You'll be stressed and frustrated if you hire the wrong person for the job. 
So how do you choose a house extension builder who will be able to turn your dreams into reality (and according to your budget, too!)? 
Choosing the right builder for your home extension
When looking for the right house extension builder, the basic qualities always come into mind, but it is always advisable to look deeper and do further research to get the perfect fit for your extension.
Every builder is different – some may have done similar projects while others may have different specialities.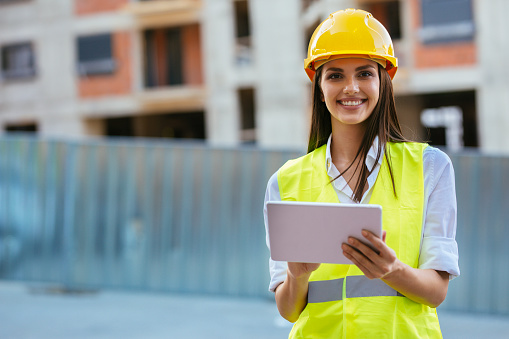 Below are some pointers to hiring the best builder for your project.
1. Find out if they've done similar projects
House extensions differ from building new homes. There is no specific template that a builder has to follow. Thus, you'll want to check if the builder has done a project similar to the one you have planned.
Get them to show you their portfolio and check for examples of their previous projects. Look out for those that are similar to yours.
In addition, get them to take you on-site of their previous projects. A good and reliable builder would be happy to reconnect with their previous clients to showcase their work.
You can also look at their website for examples of completed projects. 
2. Check their qualifications
As much as word of mouth may be good, having the right qualifications is equally important.
A builder of caliber would have all the right qualifications and documents and won't hesitate to show it to you.
Appropriate registration details or legal documents to prove their legitimacy are also important.
Be very careful of builders who are unwilling to show these documents as they may not be truly qualified.
3. Check references and testimonials
A well-known, reputable builder would surely have customers who are truly satisfied and willing to share a good word or two about them.
Check their website and social media accounts and look for testimonials from happy clients.
4. Do they communicate well? 
Communication is key in anything and everything we do, especially when it involves big home extension projects.
From your first meeting, you should be able to gauge if the builder can speak to you well, take you through the whole process, and not hide any hidden costs or work.
A good builder would listen to you, ask questions and recommend products or ideas that best fit your vision.
Additionally, it's not unusual for unforeseen problems to pop up during renovations. During these times, communication is key. Your builder should be able to convey the issues and look for solutions together with you.
5. Get quotes from different builders
Getting a few different quotations will help you know the estimated cost of an extension. You'll be able to choose one that is within your budget.
However, be wary of low quotes that seem too good to be true, as you may end up with a rather shady job.
6. Is there a payment plan? 
Payment plans are another matter that should be discussed from the very beginning.
A reputable builder would normally ask for a deposit before starting, and the rest of the payment is  installment-based. Regardless, you should discuss the payment schedule before hiring.
7. Make sure you're comfortable with the builder
Last but not least, after all your discussions and meetings, choose a builder that you are comfortable with as you will be working with them for some time.
Questions to ask a potential home extension builder 
Asking questions would be the best way to get to know your potential builder. Here are some questions that you should ask:
Could you show me or tell me about your previous work?
Have you worked on something similar to what I have in mind over the last year?
Would you be able to provide a written quotation, drawings of my plan and materials that will be used, inclusive of fittings and finishings?
Does an insurer cover you? If yes, what are the coverages for?
Do you have documents to show that you are professionally certified? Can you show them to me?
Are you familiar with building regulations, and will they affect my extension?
House extension builder in San Diego 
Your home extension should be made to your liking and fit your family's needs.
If you're looking for a house extension builder in San Diego or Bay Area, reach out to us at Style & Structure to make your dreams a reality. With years of experience under our belt, you can rest assured be confident that we'll be with you throughout the whole extension process. So contact us for a quotation today! Check out our gallery to see some of our past home remodeling projects!
Read 'Home Extension: 'All You Need To Know' for more on house extensions.