Adding a little bit of space, an additional room, or an even a bigger extension may be your dream, but the cost factor can be daunting.
However, home extensions add a great value to your home with as much as a potential 50% investment return. We provide some ballpark estimates for house extension costs in this article so that you can start planning for one. 
Average cost of house extension
House extensions can cost anywhere between $20,900 to $72,600. The cost varies depending on the size of the extension, materials used, and finishing touches.
Sometimes, the cost of an extension may also depend on the area you are living in. For example, renovations in a suburb will differ compared to the city.
In most cases, extending your house is still cheaper than getting a new one, considering the legalities that must be factored in.
House extension cost per square foot 
On average, adding on a room would cost anywhere between $80 to $200 per square foot. 
How to estimate the cost of a house extension? 
Home extensions can be rather complex, with work needed on wall structures, roofs, wiring, plumbing, and plastering. Depending on what you plan to add, you might even need to lay new foundations.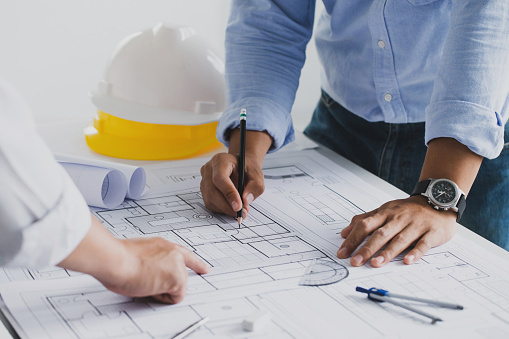 Looking at all these factors, here's how you can roughly estimate the cost of a house extension.
Size of extension
The bigger the extension, the higher the cost will be. This is simply because you'll need a lot more material. Labor costs may also increase as bigger projects will likely take longer than small-scale projects.
Location of your home
Different states, cities, urban areas, or suburbs – where you're located will affect the price of your extensions.
For example, homes with the same square footage cost way more in coastal urban areas compared to houses farther inland.
In addition, material and labor costs also vary from area to area. 
Quality of materials
There are many materials that you can choose from, ranging from concrete, wood, marble, and many more.
Besides that, various types of flooring materials, lightings, fixtures, windows, and doors are available, and they all differ in terms of cost and quality. 
For example, when planning a kitchen top, using marble or granite would cost a lot more than normal tiles.
Planning permission
Another thing to consider when extending your home is obtaining permission from the authorities. Thankfully, not all extensions require permission.
Nonetheless, be sure to factor in the costs of obtaining permits from your local councils and check with them on the exact permits needed.
Access
Builders will need access to bring their machinery and materials in and out.
If clearing of space is required before the start of your project to create adequate access to your place, then the cost may increase.
Fittings and furnishings
You can only expect to pay a lot more if you want your house to look like it just came out of a home styling magazine with beautiful lighting, extraordinary flooring, and bespoke designs. 
Groundworks
Groundworks must be done correctly to ensure the structural integrity of your extension.
You'll have to budget extra money if any drains or tree roots require moving.  The type of soil at your home may also affect groundwork costs. 
However, this step should not be compromised no matter what.
Clearing Of Space
You may have to remove trees and shrubs, or dismantle awnings and patios, depending on your extension plans. Factor in these costs in your estimates so that it doesn't surprise you. 
Doors and windows
Windows and doors should also be factored into your budget as they're important features that will give your home a distinct look.
You could choose from double glazed windows, bay windows, or window seats as instead of standard windows, but of course, the cost would differ.
Insurance
Protect your home and yourself from any unwanted mishaps with insurance. Speak to your insurance provider on the coverage for home extensions, and if there is a need to top up your premium, do it.
This would give you peace of mind should there be any unwanted incidents.
Architects
Architects will be able to draw out your renovation plans professionally. They will also be able to give you good advice for your project. However, you'll have to pay them if you employ their services. 
Interior design and decor
Finally, once your beautiful structure is ready, it is time to decorate. But, again, be sure to keep aside some budget for interior decor. 
House extension cost examples 
Renovations to different areas of a home would differ in cost as well. Let's look at some rough estimations depending on the areas:
Kitchen extension
The cost here could range from anywhere between $48,000 to $95,000
Bathroom extension
You would be looking at the cost of between $6,200 and $15,500
Room extension 
Adding on a first room would cost anywhere between $80 to $200 per square foot, while adding on a second-story room would typically cost between $100 to $300 per square foot.
Home office
Adding a home office will typically cost about $80 per square foot.
Living room or family room
Be ready to have a budget of at least $17,300 to $43,200 for a comfortable 18×12 feet-sized living room.
Front porch
Depending on its size and materials, adding a porch could cost between $4,600 to $22,200.
Do extensions add value to a house? 
Yes, without a doubt, a home extension will provide a good return of investment especially if it is well structured and done up beautifully.
Is a small extension worth it? 
It depends on how small the extension is. But, if you feel that it would add value to your home and make your family happier with that added space, it is worth it.
Is it cheaper to build up or out? 
You can opt for these two directions for a house extension – building up or building out. Building up would be your only option when you have a smaller property. It is also usually less expensive unless you need to make major changes to your house structure to support the additional storey. 
Building out is usually more expensive as it requires a new foundation to be laid and groundwork, if necessary. 
What size extension can I build without planning permission? 
Homeowners cannot add an extension or conservatory of up to six or eight meters if their home is detached without obtaining prior permission.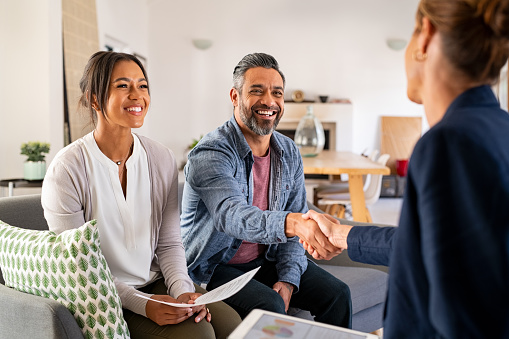 Always check with your local authorities to be sure before starting any form of extension just to be safe.
Conclusion
Costs are a major consideration for home extensions. If you're thinking of renovating your home in San Diego or the Bay Area but not too sure how much it will cost, get in touch with us at Style & Structure. Our team will be happy to make suggestions according to your extension budget. 
Take a look at some of our previous home remodelling projects in our gallery, and get in touch with us today! 
For more house extension tips, read 'Home Extension: All You Need To Know.'