Are you wondering how much value a kitchen remodel adds to your home? We are going to help you answer that question.
Most homebuyers say the kitchen is the most important room in a house. This is because your kitchen's state directly impacts your ability to sell your house and the price you can get for it. And if you're not planning to put your home on the market, the kitchen is a place where families gather for meals, and in these times, to do their work. 
How much does a kitchen remodel add to home value? 
Exactly how much value does a kitchen remodel add to your home? This value-added is calculated as the percentage of money spent on the kitchen remodel that the homeowner recovers when the home is sold. 
Real estate experts say homeowners usually get a return of approximately 54% on their investment in a kitchen remodel when they sell their home.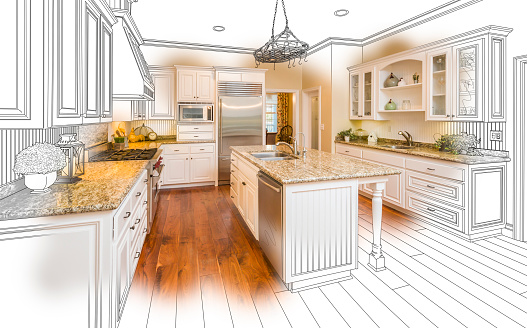 Kitchen Remodel ROI
Real Estate experts say the average return on investment (ROI) in kitchen remodels depends on a few factors.
The average ROI for a high-end kitchen remodel is around 54%. So, for example, when you spend $125,000 on the remodel, you will most likely recoup $65,000.
However, the return on investment for a kitchen remodel on a budget is around 80%. For example, if you spend about $21,000, you'll recoup approximately $17,000. 
So think before you jump into a major renovation. Assuming it will give you the best returns as this is not always true.
What percentage of your home's value should you spend on a kitchen remodel? 
Experts say that homeowners should spend approximately 6 to 10% of the home's value on a kitchen renovation. Investing more than that may not give you a good return on your investment.
For example, if your house is valued at $400,000 and you invest $80,000 (20%) of the home's value on the kitchen renovation, you'll see about a 53.9% ROI, which means a $53,900 boost to your home's value.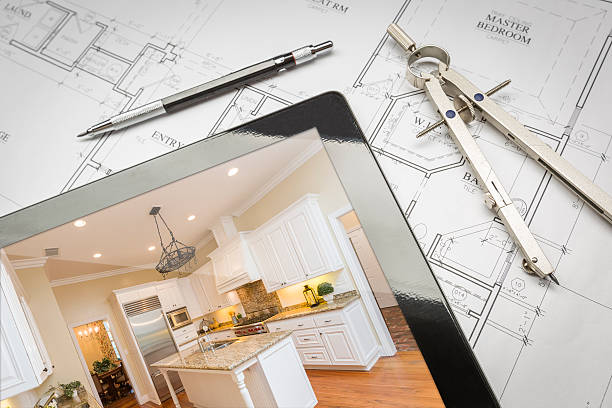 On the contrary, if you invest $40,000 (10%) of your home's value on the kitchen remodel, you can expect an ROI of 77.6%, which means a $38,800 home value increase. 
If you plan to sell immediately, the 6 to 10% rule makes sense. However, if you intend to stay in your home for years to come, you can invest more because the investment now becomes your personal joy score. The personal joy score refers to the satisfaction a homeowner derives from living in a pleasing and functional space.
What adds the most value to a kitchen remodel? 
Many things add value to the kitchen remodel, but the most beneficial ones are listed below:
1) Cabinets
Instead of spending thousands of dollars installing new cabinets, refurbishing existing ones will cost 10 to 15% of the price of new cabinets. 
Upgrading your cabinets greatly impacts buyer perceptions of your kitchen and your home on the whole, and it produces a great ROI.
2) Kitchen countertops
55% of homebuyers are willing to invest in a home with granite countertops in the kitchen. It is wise to upgrade your countertops with granite since this material will give you a high and reliable ROI.
3) Kitchen island
Experts say adding a kitchen island is one of the best ways to increase the value of your home. 
Home buyers highly seek home islands as they add more counter and storage space and make a kitchen feel bigger than it is. 
A kitchen island is a safe investment because it's not likely to go out of style.
4) Tile backsplash
Installing a new tile backsplash with exciting color palettes complements your cabinets and kitchen counters. 
It directly contributes to your kitchen's appeal and functionality. Thus, investing in a backsplash is a choice that is likely to give you a good ROI. 
5) Kitchen appliances
Consumer trend experts say new appliances continue to be the best bet when adding value to a kitchen. But, to get the highest ROI, choose energy-efficient, eco-friendly and smart-device enabled appliances that align with modern lifestyles.
6) Light fixtures
To increase the value of your kitchen, install custom light fixtures that use innovative technology. Also, add bright white light bulbs to help your kitchen look bright and clean.
7) Floorings
Flooring that matches the overall color and style of the kitchen makes it appear larger and brighter. 
Replacing your existing floor with new wooden flooring usually gives 91% ROI. However, high-end laminates and inexpensive hardwood floors also produce good ROI.
Is it worth remodeling a kitchen before selling? 
The answer depends on whether you plan on selling your house immediately or enjoy living in it for a few more years. So, it makes more sense to do a few smart remodels to give your home value a boost before hitting the market. 
Conclusion
As the article explains, a kitchen remodel has immense short-term and long-term value.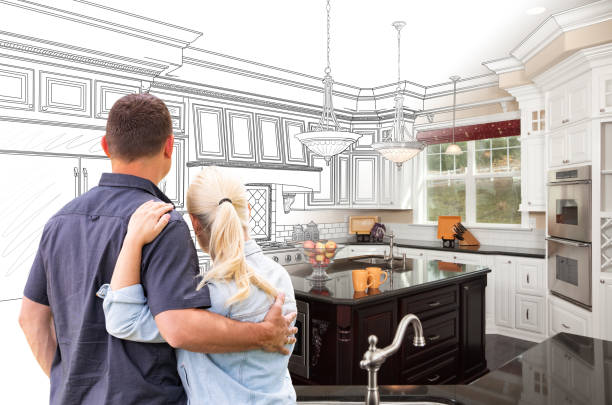 You can count on your updated kitchen to boost the value of your home, whether you plan to sell or enjoy your home for years to come. Contact us at Style & Structure if you're planning a kitchen remodel in San Diego or the Bay Area. We've got years of experience, and kitchen remodeling is one of our expertise.
It is also a good idea for you to have an idea on how much a kitchen remodel will cost you, so we suggest you to check out our article 'How To Estimate Kitchen Remodeling Cost?'
Not sure whether it's time to remodel your kitchen? Read '10 Signs That Your Kitchen Needs Remodeling.'