A home extension is an effective way of using all the space in your house. It also adds value and improves the outlook of your house.
Home extension ranges from building extra rooms, extending current space, plumbing, plastering, laying foundations and may also be extended to interior designing.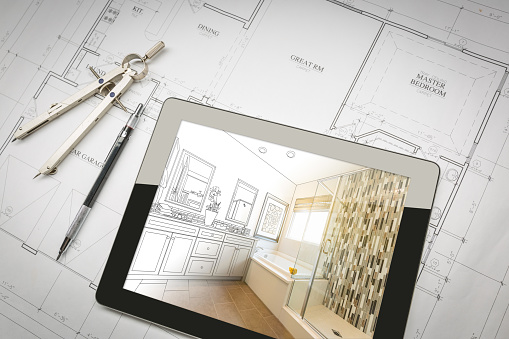 Extending your home would allow you to enjoy more room and beauty with your family without looking for a new house altogether.
How To Add An Extension To Your Home?
Planning an extension is a rather important project, and proper planning has to be done to make sure the whole process runs smoothly.
From budget to costs to permissions, all these have to be looked into thoroughly before starting the extension.
Before The Extension
Several things that have to be looked into before extending your house:
Planning Permission
The most important and tricky part of extending your home would be to acquire permission. It is vital to go through your plans with a builder or architect familiar with the local authority and the guidelines.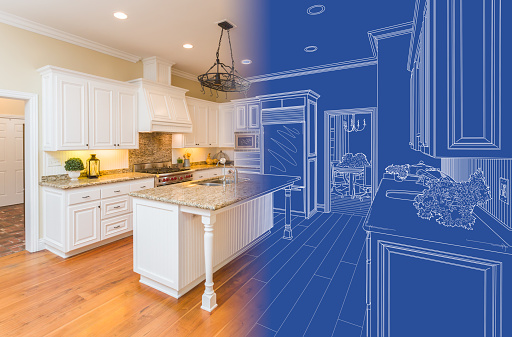 A general guide for an extension that requires permission would be:
Extension that covers half the area surrounding your home
If your extension is towards a road
You are planning to increase the overall height of the building
You plan to extend more than six or eight metres from the rear of a semi-detached home
If you have decided to extend more than 4 metres for your single-storey extension
If your single-storey extension exceeds more than half the width of your house and extends to the side of your property.
If the materials that will be used differ from the original style of the house.
There are plans on building a balcony or raising your veranda
Your house is listed.
Planning Considerations 
There are a few other things that you must also consider when extending your home.
For instance, your neighbors:
If you have overlooking neighbors, features such as balconies may cause unhappiness or arguments. Hence it is best to discuss it first with them. As for windows, try using obscure frosted glass or install them at higher levels.
Another important thing to consider is that adding a second storey or having an extension too far out from the back may overshadow the neighbors.
Lastly, it is important to bear in mind if your proposed extension leads towards a nearby road or highway, as it might disrupt or interfere with the visibility of the motorists.
Building Regulations
Building regulations are another matter that has to be taken into serious consideration. Whether or not it requires permission, it must comply with the building regulations.
You would need to make sure that all those in charge can either self-certify their work or will liaise with the local authorities at your council to have their work certified.
If you do not meet the requirements, the local authorities can serve you a notice to take the extension down, or you could also face troubles when selling your home without the relevant certificates.
Fire Regulations
Most extensions would naturally comply with the fire regulations due to the inert qualities of building materials.
Materials such as bricks, plasterboard and concrete blocks can normally control the spread if a fire occurs for at least 30 minutes.
If you have any exposed major structural components such as timber posts and steel beams, they must be protected with plasterboard lining.
Also, holes that have been cut for lighting should be fitted with fire hoods.
Modern extensions are built with timber-frame wall panels and are lined with inert plasterboard that slows down the passage of smoke and fire.
If you are looking at building a garage, then the walls and ceilings must be plastered with a special pink-coloured fire-resistant plasterboard.
The fire regulations can get more demanding when building or extending to three storeys or more. Special fire doors and a safe escape corridor down to the main exit have to be part of the plan.
Home Insurance Cover
Before starting your home extension project, you should contact your insurer provider and discuss your plans.
This is vital as extensions will most likely increase the rebuild cost of your house and may affect the premium prices.
As a house extension is a rather big project, sometimes a mishap could happen, and if your insurance provider is unaware of the extension, your policy may be void.
You will be informed by the insurance provider if your current policy covers the new extension or if you need to top up some amount to make sure everything is well covered. 
It's good to have your home insured to make sure you have peace of mind if any issues occur.
Lastly, you should also check with your builder if your property has professional indemnity insurance to cover the costs should something unwanted happens.
Leaseholders
If the property you are on is on lease, you need to check the details of your lease to ensure that you are allowed to make the extensions.
It is important to look into this step fast and get approval and sign-off from the freeholder before starting the work.
Party Wall Agreement
Party walls are walls shared between a terrace or semi-detached house, and they divide the homes of two different owners.
It also includes the garden walls built close to a neighbor's property, usually within three to six metres.
Therefore, a party wall agreement is required for loft conversions and extensions that involve the insertion of steel supports or when digging new foundations.
Consider Access
Access in and out of your house is crucial when planning an extension. 
Get your builders to propose good and accessible ideas to ensure that neither you nor your neighbours will face any issues later on.
This is especially if you live in a terrace house and the rear access may become inaccessible during the extension work.
Designing The Extension
Who's the best person to design your extension? Of course, an architect will be able to draw up your plan professionally, which would mean a better result.
Do You Need An Architect? 
The decision of engaging an architect or not would solely depend on you and the scale of the project.
There is no law that says you must get an architect, but some people find it easier as they would be able to have their plans drawn professionally for a better end result.
However, do consider an architect's fees and include them in your budget. If the budget permits, then do go ahead and engage one.
Briefing An Architect
Details, details, and more details. You'll want to provide as much information as possible and what you expect from the project.
Besides that, the timeline, payment and deadlines should all be ironed out before starting a project.
Choosing A Builder 
Another important step in home extension is getting a builder. Not just any builder but a professional and reliable one.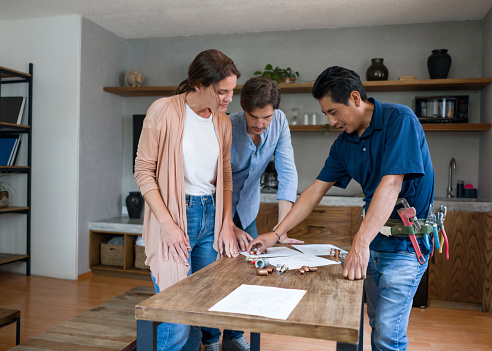 Before engaging one particular person or company, do as much research as you can. Check out their reviews online, ask around and make comparisons with other builders.
Questions to ask when deciding on a builder include: 
How long do they take to complete a project? 
Do they manage to complete the project within budget? 
Did they face any unforeseen problems with past projects, and how did they deal with them?
Before choosing your builder, be sure to go through all this thoroughly to ensure that your house extension goes smoothly.
Read 'How to Choose a House Extension Builder in San Diego' for more tips on choosing a builder. 
Home Extension Cost
The cost to extend a home would depend on the size and extent of the project. It also depends on the structural work involved and the type of materials used.
According to MyBuilder, the average cost of a 4m x 6m extension could range from $10,000 up to $50,000 and even more depending on the size of the extension, materials used and the builder.
Do bear in mind that the extension cost of a two-storey is not that much from a single storey as the main cost here would be the foundations.
Home Extension Quotes
It is always best to get quotes from three different contractors for the work and settle for the one that best meets your expectations and budget.
Sometimes, you will have to ask more than three firms, perhaps five or six, to be able to get three different quotes.
Nevertheless, it is always best to shop around before making a final decision.
Home Extension Budgets
Before setting a budget for your extension, you will first have to list everything that you would like included.
Next, compare your quotes thoroughly, looking at each item. Remember to check if the value-added tax (VAT) is included when looking into pricing services and materials.
Always set an extra 10% on your budget for any additional or unexpected costs.
For more on home extension prices and budgeting, read 'How Much Does a House Extension Cost in 2022?'
Is An Extension Worth It? 
Yes, if you have always dreamed of having a bigger living room or adding on a study or even a bedroom, an extension is surely worth it.
Additionally, an extension may also increase the value of your home, making it easier to sell in the future.
Home Extension Company
A house extension can be complicated. Major extensions, especially, may not be a walk in the park. However, with the right advice and help, this process can be smooth and hassle-free. Thus, hiring a house extension company may be a great step. 
Companies such as Style & Structure offer complete designing, custom building and remodeling services to improve your current home. You won't have to worry about the project as we'll be there with you from the start to the project's conclusion.  
Reach out to us if you're looking for house extension company in San Diego or the Bay Area. We are passionate and have excellent design skills, and together we can make your dream home a reality.
Browse our gallery to see some of our past home remodeling projects, and connect with us today to get started on your home extension journey!